Zygomatic Implants
Zygomatic implants are specifically designed for patients who have experienced significant bone loss in their upper jaws.
These dental implants are longer in length than conventional implants and have their tips anchored in the cheekbone (Zygoma). This area is particularly suited for implant placement as the bone is very dense and provides excellent support.
Zygomatic implants can be used in conjunction with conventional implants or just by themselves if necessary. By using Zygomatic implants we able to offer our patients fixed teeth on the same day as the implants are placed where otherwise it may not be possible.
At Cape Road Dental Practice, all of our Zygomatic implants are placed by Dr. Guy McLellan, one of the UK's most experienced surgeons in immediate full arch reconstruction and Zygomatic Implants.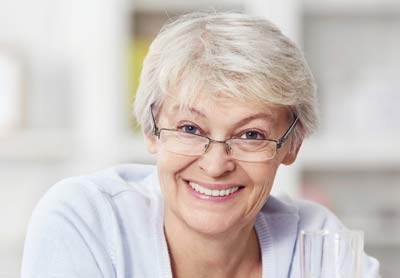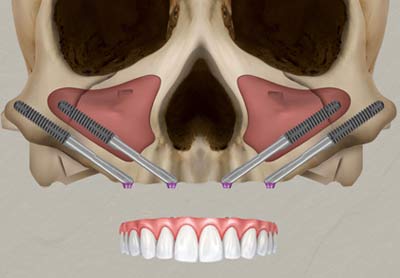 Procedure
We carefully plan your zygomatic dental implant procedure using a CT scan. This gives us a clear 3D picture of your jawbone and helps to identify the ideal positions to place your implants. This is important so that we can get the best outcome both aesthetically and functionally.
Most implant procedures are carried out under local anaesthetic, though you may choose to have sedation to feel more relaxed. We may also recommend sedation if the procedure is going to take longer than normal to ensure you're totally comfortable.
On the day of the procedure, any remaining teeth are removed and implants placed. The exact number and position of the implants will vary, but as a general rule between 4 and 6 implants are needed to support your new bridge. Once the implants are in place, a full arch of teeth is attached and secured in place. This new set of teeth is worn for about 6 months while the gums heal and bone knits around the implants. During this time we ask that you limit your diet to soft foods to protect your implants as they heal. We will also instruct you on the best way to look after your new teeth.
After this time a new set of teeth is constructed and this will be the final bridge. Once the treatment is complete it is essential that you return to see us regularly so that we can check the health of your implants and gums. We also recommend seeing our hygienists at least twice a year. We may also suggest removing the bridges periodically for cleaning.
To find out more about the zygomatic dental implants, speak to Cape Road today. Call 01926 491029 or fill out the form below. You can also book a consultation.