Mini Dental Implants
As their name suggests, mini implants are smaller than their traditional counterparts and offer a great option for denture wearers. Like conventional implants, mini implants can be used to help secure loose dentures and improve function.
Because mini implants are smaller than conventional dental implants they are simpler to place and can often be placed where the bone is very limited or narrow. For these reasons, mini implants can represent a more affordable alternative to conventional implants.
As a general rule, a minimum of 4 implants are needed in the lower jaw and 6 in the upper jaw. Unlike conventional implants, it is not possible to upgrade to a totally fixed option in the future should you decide to do so. Connected to the implants are special attachments that act like press studs and insert into special housings that are placed in the dentures.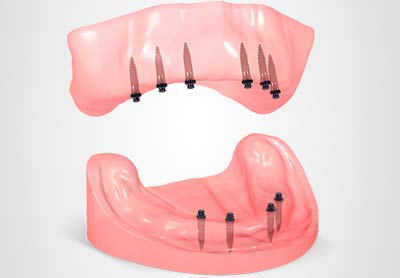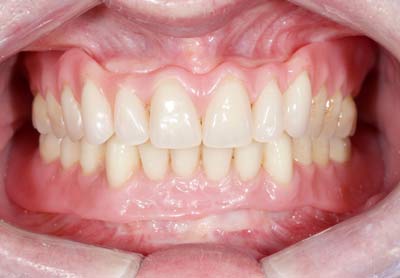 The procedure
We carefully plan your implant procedure. An initial CT scan of your mouth gives us a clear 3-dimensional picture of your jaw, helping us to identify the ideal positions in which to place your implants. This is important so that we can get the best outcome in terms of function and aesthetics.
Most implant procedures are carried out under local anaesthetic. You may choose to have sedation. We may also recommend sedation if the procedure is going to take longer than normal to ensure you're totally comfortable.
It is important to understand that most implant procedures are made up of 2 parts. In the first part, your surgeon will place the metal posts in the jawbone. These are then left to knit with the bone for about 3 months before the special attachments are connected. This means there is a period of time when you may be wearing your existing dentures. At no time will you be left without teeth.
In some cases, particularly in the case of mini implants, it is possible to attach your dentures to your implants at the same time as it is placed into the jaw bone. This is not suitable for all cases and we can discuss this option if we feel you are a suitable candidate.
To find out more about mini dental implants, speak to Cape Road today. Call 01926 491029 or fill out the form below. You can also book a consultation.