Complete dentures
Complete dentures are a full set of teeth, designed to replace all your teeth and fit snugly over the gums and jawbone. Complete dentures rest on your gums and form a seal that helps to secure them in place.
Complete dentures are custom made for each individual and with the help of our dentists and Clinical Dental Technician, we work hard to deliver well-fitting dentures that are both comfortable and appear natural.
When constructing your dentures you will have the opportunity to view the final appearance before they are completed. This allows you to "test drive" your new teeth and ensures you are happy before they are fitted.
The shape of your jaws will influence the fit of your dentures. Patients who have been missing teeth for a long time often have very little jawbone for dentures to rest on and this can result in loose and unstable dentures.
We offer a wide selection of dentures to suit every budget as well as a range of denture packages that allow you to choose the treatment that best suits you and your needs.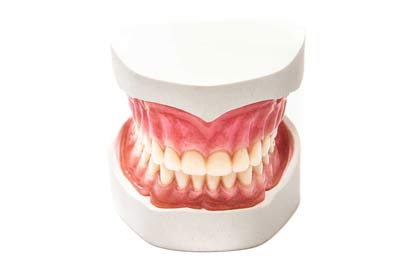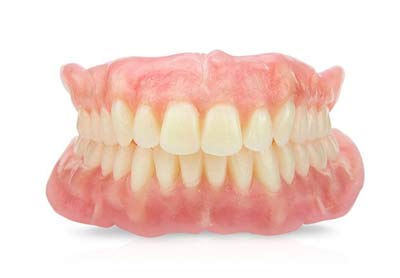 Procedure
An initial consultation will allow us to determine your individual needs. We will examine your mouth and possibly take x-rays. It is important that your mouth is healthy before making new dentures.
We adopt a team approach at Cape Road Dental Practice to ensure our patients get the best possible results and this often involves our dentists working closely with a Clinical Dental Technician (CDT). Our dentists will ensure that your mouth is healthy and carry out any necessary remedial work before you see a Clinical Dental Technician.
Our resident CDT will discuss all your options and ensure that you fully understand the treatments being offered. In order to construct your dentures, it is important to record your exact jaw shape and bite profile. This can be done with conventional putty impressions or using a digital scanner. The digital scanner is a great option for patients who don't cope well with conventional impressions.
Your dentures will be constructed so that they match your natural teeths' shape, size, and colour. During the fitting process, we will fit you with a trial set of dentures to check the fit and appearance. Once you're happy with your new smile, the final dentures will be created and fitted.
Alternatives to dentures
If you are unsure whether dentures are right for you, or if you're looking for a solution that is permanently fixed in place, there are other options to explore. Dental implants or bridges might be an option worth considering. One of our team will be more than happy to discuss this with you.
To find out more about dentures or to discuss your options, speak to Cape Road today. Call 01926 491029 or fill out the form below. You can also book a consultation.